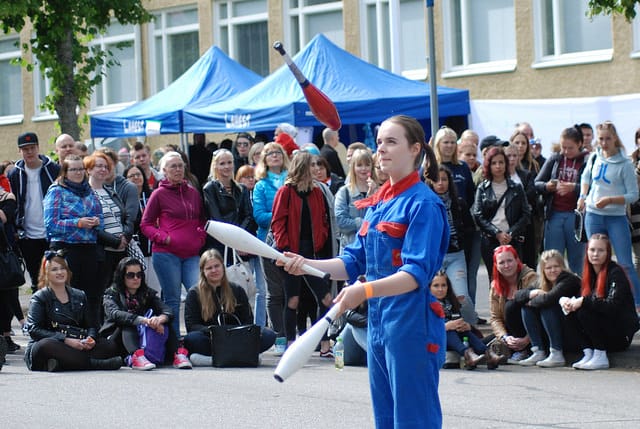 The main mission for Circus Artist Education is to educate original, creative and skilled circus professionals. Our talented students and high level Circus Center offers a wide range of possibilities, for different kinds of needs.
The Circus Artist Education at Salpaus is the only professional upper secondary education (vocational degree) for circus in the whole of Finland.
We are creating a wide variety of different kinds of performing arts from big full-group spectacles to solo acts that can be easily fit in to smaller spaces.
The Circus Center was built specifically for the needs of circus training and performing. The rigging possibilities are adequate even for the most challenging circus equipment. The stage equipment in the Circus Center has the potential to support professional level productions. A good example for the versatility and capabilities of the facilities is the Kukko festival. The festival is produced by student and it takes place in May.
We are also offering other activities such as hobby circus training, circus camps, open stage performances and residency for the professional artists.
We are happy to answer any questions. Please feel free to contact the link below.